Most of NN based transciption algorithms are based on frame-by-frame model, which predict note activation at every frame.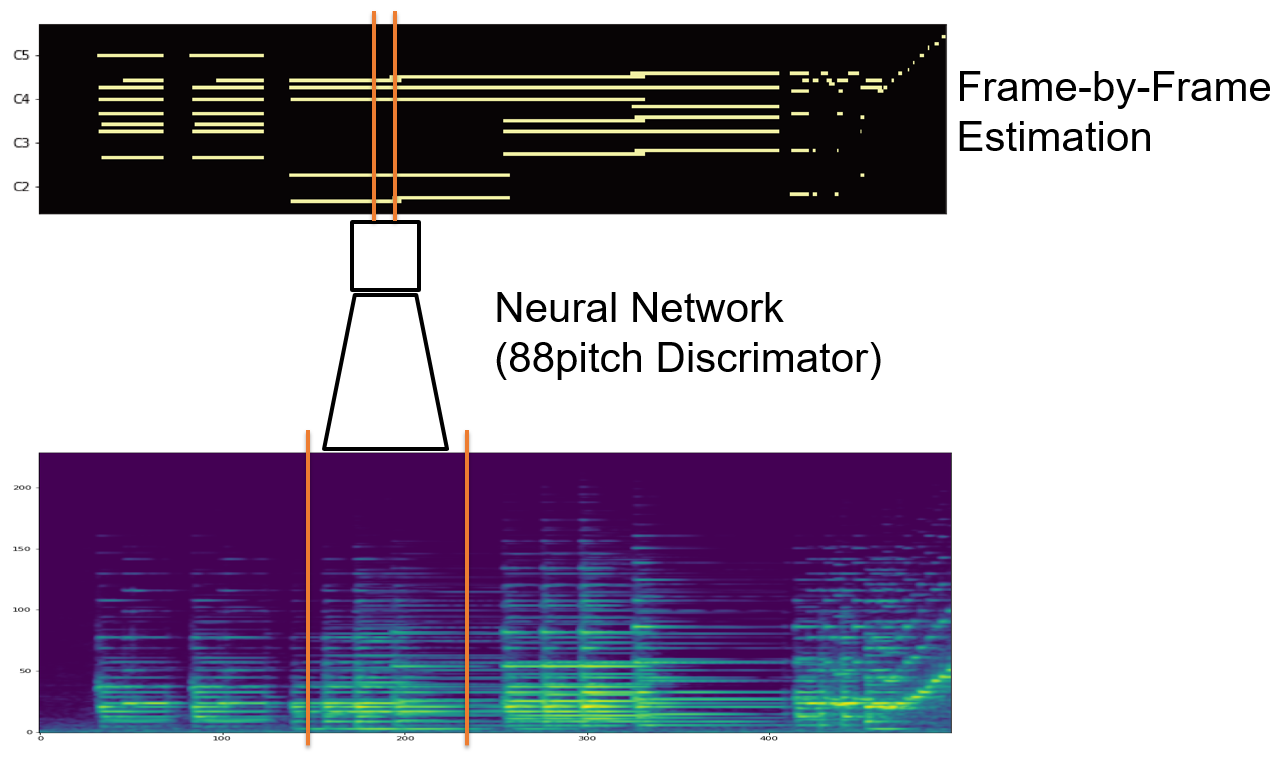 However, when each frame prediction is independently predicted, resulting posteriogram often contains blurry region.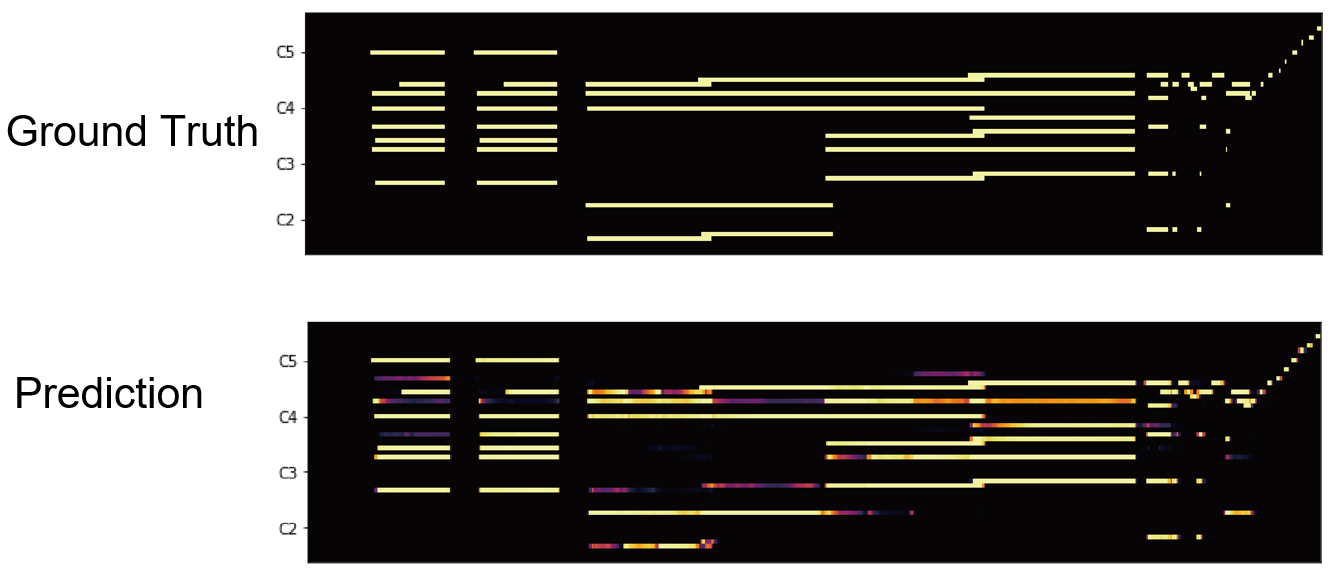 prediction example
To overcome this problem, several methods were proposed, including post-processing with musical language model [
2
,
4
] or GAN based regularization[
3
]. We thought that thoses blurry region indicates uncentainty, and the decision would be easier if the model take account the situation of notes just before. For example, in the following clip it is hard to transcribe notes if you hear only middle part of notes, but it becomes much easier if you listen it from beginning and take account which notes were played.
State conditioning example
We end up with the model with auto-regressive connection, which predict frame activation not only based on spectrogram but also previous note states.
Also, we also had to decide representation of note states. Since it is critial to employing addtional note states [
1
], we also tried to adapt additional states (onset, offset,
re-onset
). Previous works usually represent multiple note states with multi binary labels with branched network structure [
1
,
2
], but we tried to represent all states with a single softmax, since they can be regarded as mutually-exclusive, related class.